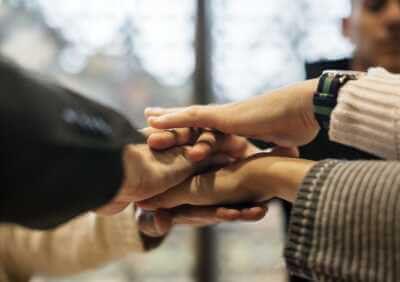 In view of the suffering which the people of Ukraine are currently undergoing, the International Organization New Acropolis wishes to express its support and solidarity in the name of its thousands of members in over fifty countries across the five continents. The IONA deplores all armed action and advocates the peaceful solution of conflicts.
"Our principles in favour of union between human beings and nations, beyond the differences marked by beliefs, cultures and political systems, are now more relevant than ever", declared the IONA's International President Carlos Adelantado. He also emphasized the commitment of New Acropolis to combine the efforts of its members in order to support and help those who are enduring the effects of a war between neighbouring countries, especially defenceless civilians.
To this end, the volunteers of the IONA, from their centres around the world, are working together with many humanitarian organizations to alleviate, as far as possible, the difficult situation which is already affecting thousands and thousands of refugees, most of them young children or older people. For, as the United Nations Secretary-General has declared, "innocent people are once again paying the highest price of war".
New Acropolis hopes that this conflict will be resolved as quickly as possible and that peace will soon return.
Image Courtesy – https://freerangestock.com/photos/120779/hands-stacked-together-in-solidarity-after-a-meeting.html