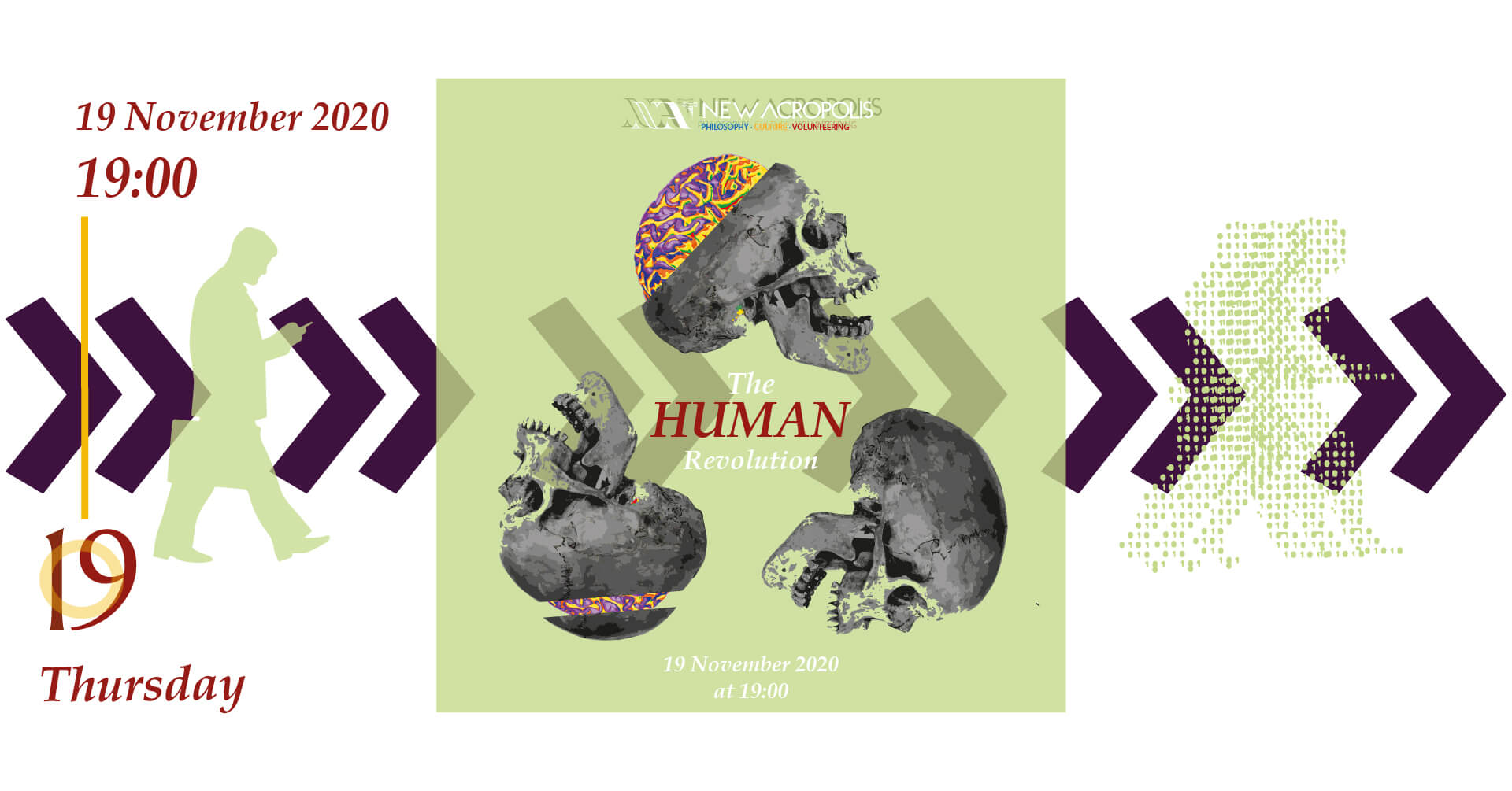 What is the event about?
We live in times of instability and uncertainty. Time in which we find trust in people and the general populous challenging. We would like to revisit the Human Ideal and how can we implement it in our life. Start a revolution towards becoming more human, as individuals and as a society.
Join us with a panel of speakers representing different aspects of society with the hope to find the way to obtain a more Human future, beginning from you as an individual and expanding to other Humans around you.
---
19:00 on Thursday, 19 November 2020
Hosted Online and at our physical location
467 Jan Smuts Ave, Blairgowrie
3
What do I need to have with me?
All you need is a device with internet and able to host online video meetings. If you are willing to meet in personal at our physical location, to bring some material for taking notes.
4
Who is New Acropolis and what are we about?
New Acropolis is an International organization based in over 60 countries around the world. We provide an applied approach to Philosophy based on the principles of 'Philosophy, Culture, and Volunteering'. The aim of the organization is to provide a safe and structured environment in order to be taught and apply the knowledge of wisdom in your daily life.
Form submission is now closed.