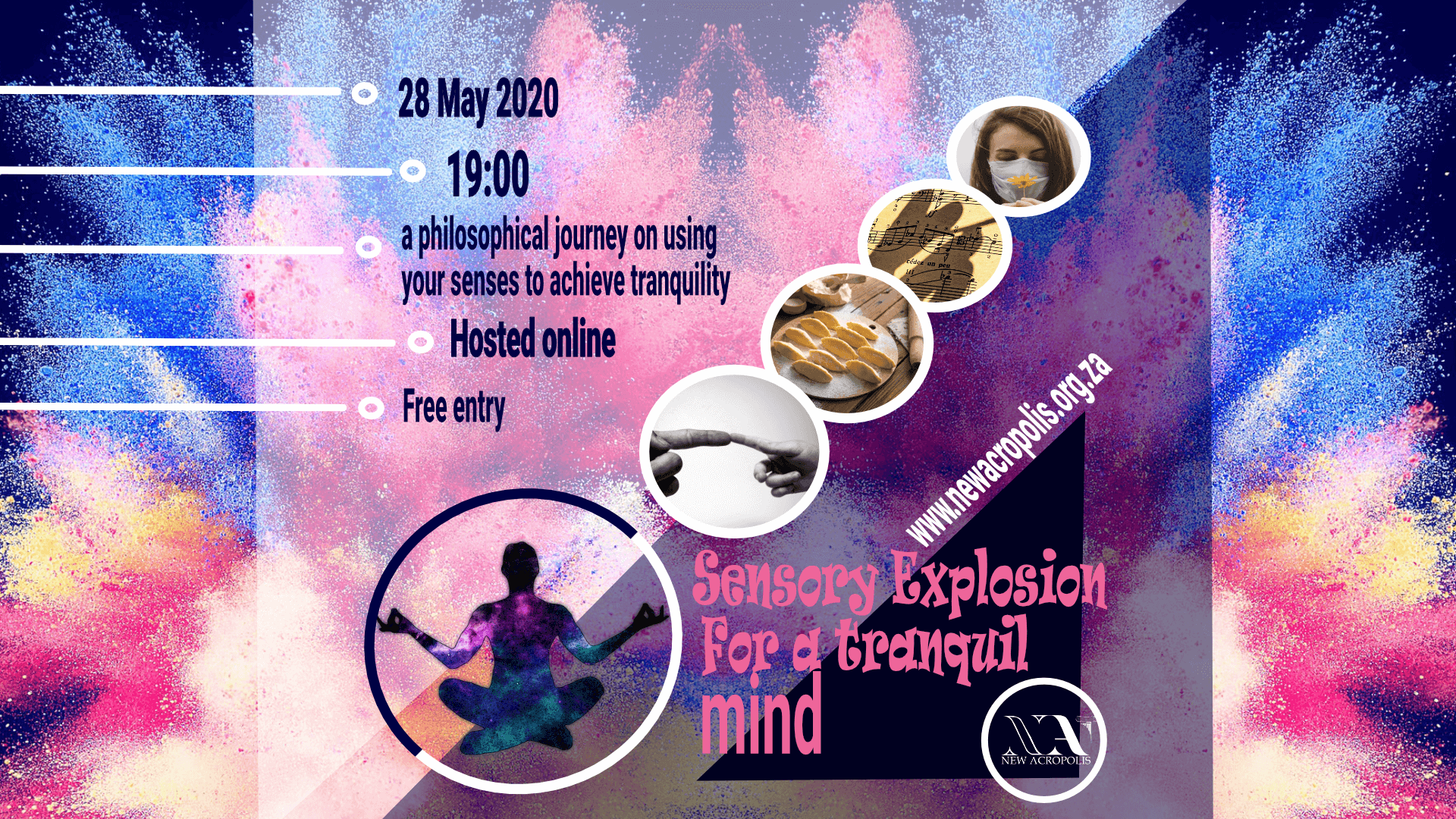 We will take you on a journey discovering how important your senses are as an important element to a relaxed and peaceful state of mind. We will discuss how sight, smell, touch, and taste are essential to your Zen. As we find ourselves in a very challenging part of our history, learning the skills to keep inspired, motivated, and happy is an essential skillset for everyone.
Listening - How classical pieces can be applied to philosophy and enhance our everyday experiences
Sight - How art can alleviate lockdown stress when used with the philosophical idea of beauty
Smell - How smell can increase our energy levels or allow us to work with Pranic energy
Taste - How simple and artisanal style of preparing meals can allow us to work on the idea of choice and decisions
Touch - How the idea of creation can be applied to enhance our consciousness
Apply with the form below and you will receive a Zoom link in order to join the class.
To provide you with some clarity
This event is completely free and is a build up towards our 'Philosophy For Living' course that we will be hosting on the 30th May 2020. We will briefly discuss the 16 week course during this event.
2
How do I join the event?
Fill out the form next to this FAQ section and you will receive a link to the Zoom meeting.
3
What do I need to have with me?
All you need is a device that supports Zoom and a willingness to participate during the session. This event will be very light yet insightful.
4
Who is New Acropolis and what are we about
New Acropolis is an International organization based in over 60 countries around the world. We provide an applied approach to Philosophy based on the principles of 'Philosophy, Culture, and Volunteering'. The aim of the organization is to provide a safe and structured environment in order to be taught and apply the knowledge of wisdom in your daily life.